Bonas MacFarlane's support changes children's lives. Thousands have benefitted from our approach.
A successful education involves many small, sure steps – from cradle to career. Our advisors, tutors and mentors support children as they take these steps. We achieve our results with careful planning, outstanding educators and by placing children into the right schools and universities. Crucially, we share a long-term aim – helping children to become successful and happy adults.
Bonas MacFarlane really is unique amongst education providers. Having spent twenty-five years as pioneers of our services, we are now the leading company of our kind in the UK. We manage all aspects of a child's education.
Our team of full-time consultants and support staff, based in Chelsea, is the largest and broadest-reaching of any education support provider in the UK.
The Good Schools Guide
Comments from the latest ( 2021) review of Bonas MacFarlane.

Charitable works
BM works more collaboratively with schools, as well as doing more charitable works than most agencies put together. They sponsor St Cuthbert's school in Fulham to help their high achievers and after-school clubs. They've built a school in Northern Cambodia…. And BM's foundation supports over 80...
The Good Schools Guide review 2021

The Saville Row of education
This is the Savile Row end of things – tailored, elegant, cut to your measure from the best materials.
The Good Schools Guide review 2021

Amazing quality
I'm constantly amazed at the quality of their tutors,' said a parent…'
The Good Schools Guide review 2021
The Good Schools Guide
Comments from the latest ( 2021) review of Bonas MacFarlane.

SEN
SEN is a strength, largely thanks to BM's in-house educational psychologist, who is on hand (and usually available within a few days) to identify gaps between executive functioning and IQ.
The Good Schools Guide review 2021
Tuition
One-to-One Tuition:
Tailored individual support in any subject, at any level to build confidence and academic ability, delivered in person or online. Bonas MacFarlane have been providing tutors for all subjects, ages and abilities since 1992
Home School:
Full-time academic programmes bespoke and exact according to your child's needs
Live-in tutors:
Residential tutors to support your child permanently or during the holidays, anywhere in the world
Academic Mentoring:
Holistic guidance across all aspects of a student's life to ensure they reach their full potential
Schools & Nursery Advisory
London Day Schools:
London day schools are highly academic and competition for places is fierce. Our methodology combines rigorous assessments, top-level strategic advice, close communication with schools and carefully focused academic preparation programmes.
Boarding Schools:
Bonas MacFarlane have placed hundreds of children into all of the top schools (e.g. Eton, Harrow, Winchester, Westminster, Wycombe Abbey, Cheltenham Ladies College) as well as many more specialist schools and less well known schools
The Bonas MacFarlane Assessment:
Our assessments and learning profile tests are perfectly designed to evaluate your child's academic strengths and weaknesses
University Application
University Admissions:
Specialist advisors mentor students to develop the academic, extra-curricular and critical thinking skills needed for British/UK university applications
US College Admissions:
Our US college consulting service partners with Deans at Ivy League Colleges and beyond for applications to study in the USA
University Preparation Programme:
Our university preparation programme uniquely blends advice and enrichment. It enables applicants to understand the highly specific requirements of Oxford and Cambridge courses and prepares them for the world's most challenging university entrance assessments.
Other Services
BM Art:
Art mentoring, tuition, portfolio preparation, mock interviews and exam preparation for students applying for school scholarships and for art school applications
Enrichment Courses:
Our short courses and preparation programmes get students ready for the most competitive university courses, including medicine, dentistry, veterinary science, engineering, law, business and economics
Camp Bonas:
Adventure-led summer holiday camp for children aged 8-13 full of outdoor training, creative workshops and team-based activities. Rewild the Mind

Previously run pro-bono through Bonas MacFarlane since 2016, it was a long-held ambition of ours to establish the University Preparation Programme as a charity in its own right, and in Autumn 2020 the Next Step Foundation was founded.
The objective is simple: to help widening participation students make successful applications to the UK's best universities to broaden their horizons and encourage greater social mobility. Taught in live virtual classrooms by top university advisors and academics from Oxbridge and Russell Group universities, students receive tuition and mentoring through the sixth form, plus a programme of seminars, extension lectures and extension readings designed to help them make better university choices, enhance their academic skills and ultimately secure offers from the UK's top universities.
Our students come from all over the country and the programme has always been run online so that students who most need our support can access it, no matter where they are.
So far we have helped over 300 students with an average of 30% from each cohort consistently receiving offers to study at Oxbridge and 97% to Russell Group universities.
TESTIMONIALS
'Last night I was warmly recommending your agency to a tableful of Hampstead parents. I know that thanks to you and Fergus, Kit has achieved the very peak of his potential. Please know that you will always have an ally and advocate in me.' Mother of three
Bonas MacFarlane tutors are usually employed to help children over the major hurdles of school and university entrance... 'We drop talented young people into families,' says Charles Bonas, MD of Bonas MacFarlane. 'They're artists, West End actors, PhD scholars... gifted, exciting people who can offer a lot to children.' The Mail On Sunday
'Sam is fantastic - we are really pleased to have him here with us in France. He's good fun, very conscientious but also pretty firm and disciplined with the children. They love him - and he fits in very well with the family life here. He's exactly what was required, 10/10.' Father of two
January 17, 2022
https://vimeo.com/666738979 Bonas MacFarlane is proud to have a tutorial centre and consultancy branch in Almaty, Kazakhstan. 2022 sees our tenth anniversary. Almaty is also the home town of my wife, Sholpan. I was drawn to Almaty by the gentle approach of the...
January 05, 2022
'Established in 1998 by Charles Bonas, this is the upper crust of the consultancy and tutoring industry…''You instantly feel you're in safe hands with BM, whether it's with razor-sharp yet laidback Harry Cobb or more loquacious Charles Bonas who has arguably changed the face of British tutoring. Both are...
January 05, 2022
Next Step Foundation was set up by Bonas MacFarlane to deliver an outstanding university preparation programme to children from disadvantaged backgrounds. Since the start of the programme, in 2016, 60 students from across the country have taken part each year and the results have been astounding...
January 04, 2022
'Charles Bonas, the founder of Bonas MacFarlane, a tutoring agency in London charging about £90 an hour, works closely with educational psychologists alongside tutors to suggest effective strategies tailored to each child's individual learning style.' Bonas MacFarlane contributes alongside other leading tutor agencies to
November 19, 2021
The most prestigious British curriculum boarding schools from the UK, Europe and Asia, all under one roof. The British Boarding Schools Show Returns to the UAE The 9th edition of year of the UAE's leading educational show brings experts from over 25 of...
October 19, 2021
We have all probably experienced one of the powerful effects that the dreaded pandemic has exacted; namely re-evaluating our family situation, our jobs and our quality of life under the 'new' and increasingly unpredictable 'normal'. The opening days of the crisis and certainly as Lockdown 1.0 was firmly underway...
October 04, 2021
We wish to inform all valued clients and tutors that the business and assets of Holland Park Education Limited have been acquired by our parent Company, Next Step Education Limited. Holland Park Education (est. 2004) has provided an excellent service to thousands of families and...
October 04, 2021
The charity changing the odds for students from disadvantaged backgrounds For the second year running participants of Next Step Foundation's University Preparation Programme have rivalled Eton's Oxbridge acceptance rate. If you are from a poor background, the chances...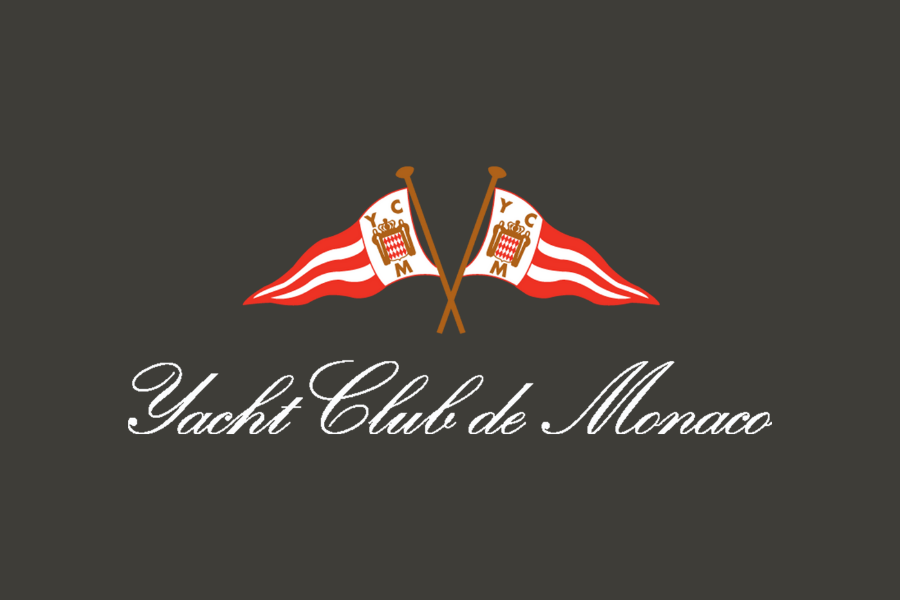 September 24, 2021
Bonas MacFarlane have a long and proud history of working with families based in Monaco and the Côte d'Azur. We will be supporting the endeavours of our sister business Next Step Exhibitions Ltd with their series of international student recruitment fairs. Taking place at the...
LONDON PARENTS FORUM
Chaired by Bonas MacFarlane directors, the London Parents Forum events provide support and advice for parents.